Technology ALLOW US TO QUICK REACT TO YOUR NEEDS
We have launched at the end of 2021 a state of the art ergonomic order management platform.
This new platform include all our new tailoring option almost all of them are described with a design directly on the platform avoiding the necesity to use a paper style & options book. The ergonomy of this new platform allows you to introduce directly the order in front of the customer saving you a huge amount of time. (between 5 to 10 hours per week depending on your volume) Our platform is developed on Microsoft Navision, we can easly build API in order to connect with your system giving a maximum of efficiency to both of our bussineses.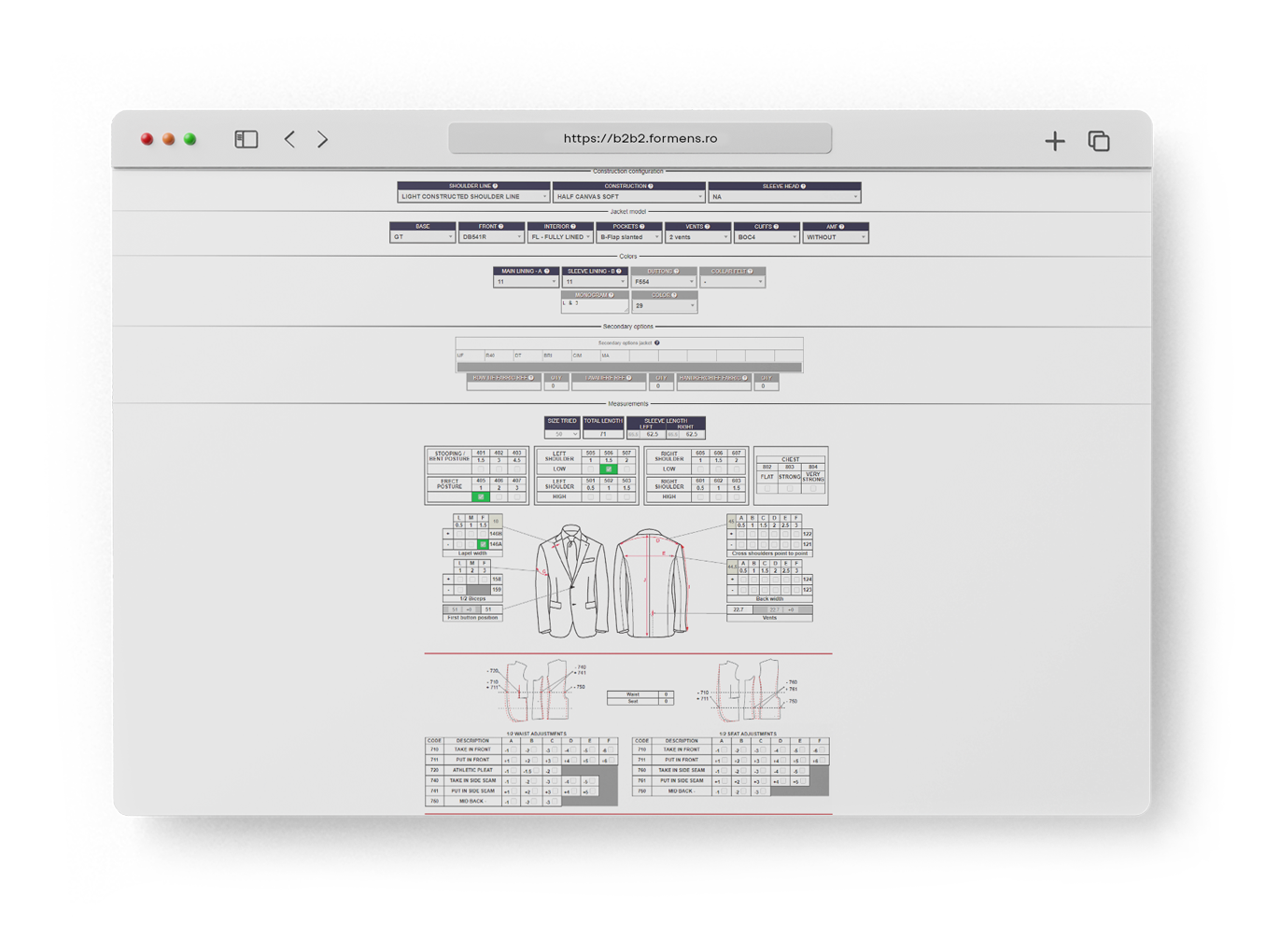 Our process order management is fully automatic (if nothing is written in the commentary box) and we are using RFID technology
to manage our production flow. Since we have implemented this technology we have significantly reduced our delivery
term and we have today the shortest delivery term in Europe.
TAKT MANAGER / VIRTUAL FACTORY