The founder's carrer path
I am from the generation that experienced the fall of the Berlin Wall and with it, the accelerated development of the European Union.
It all started in 1994, with my textile engineering degree in hand, I was recruited by a French company specializing in the manufacture of textile machinery. In charge of setting up new machines, I travel around the world to meet many manufacturers. From these meetings, my passion for the textile industry was born.
In 1995, during a discussion with Thomas, my promotion friend, we noticed that it was increasingly difficult for brands to manufacture men's suits in France. We are witnessing the successive closures of French suit factories and the uncertainty of brands which, having to relocate their production, didn't knew where to turn. This important phase of French textile deindustrialization took place in the 1990s, to the benefit of Eastern European countries.
It was at the age of 27, in 1997, that we decided with Thomas to join forces to create our first suit production company. He is in charge of business development, while I manage sourcing and production. We start our production in Portugal and Tunisia. In September of the same year, during a trip to Romania, we discovered the great potential of this country.
The creation of the production workshop
Our production workshop was born out of our desire to change things: from order taking to delivery of the finished product, we wanted to be the sole decision-makers.
It is therefore in Romania, a historic textile basin, that we set up our own costume manufacturing workshop. Except that… we have never produced a costume! And to make a costume, which is a complex product to manufacture, real know-how is necessary. This is when you have to know how to start from scratch to learn and lay new foundations.
For the record, I was able to progress in understanding the essential parts for making a suit by closely analyzing the one I wore for my wedding!
Another significant and decisive fact: it was during an auction in France of a factory belonging to the VESTRA group that we acquired an entire fleet of machines. No less than 27 semi-trailers were needed to transport all of France to Romania! It was also at this time that we offered unemployed French technicians to accompany us in this new adventure. It is thanks to them that we were able to start our activity.
We are therefore located at the North-East end of Romania. Our playground: a former cotton mill in the Soviet bloc. At that time, everything still remained to be done: from the renovation of the building, to the recruitment and training of the workforce.
We are in 1999 when Formens is born.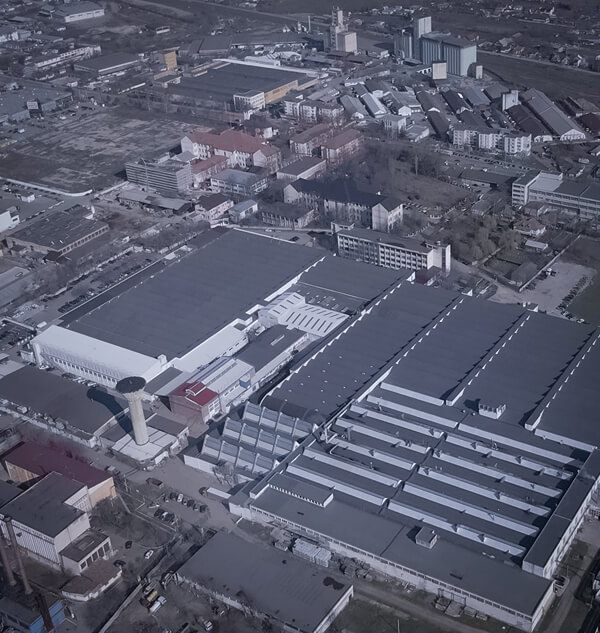 1999-2019, the first 20 years
From the outset, we want to integrate and get involved in our region and our host country. We learn the local language and culture. We are developing a recruitment charter based on the transmission of know-how, and a committed social policy for our employees: fair wages, health coverage, restaurant tickets, paid holidays and free shuttles to come to the plant.

In our beautiful adventure, we also had to face several obstacles. In the 2000s, a violent crisis forced us to make adjustments. In 2005, China's entry into the WTO (World Trade Organization) diverged our opinions, our visions. Thomas and I are separating.

I continue my path with Formens by taking the direction of tailor-made and clothing for premium brands. In order to simplify the complex understanding of the product, I also implement standardization through a didactic and methodological approach. Today, many customers across Europe use this method.

Choices that have paid off in the long term since Formens is now one of the European leaders in costume making, the first clothing company in Romania and the first private employer in its department.
Today, Formens is a group with three sites. The first, in Botosani, is the main factory in which we have grouped all of our central services, namely accounting, finance, product development, logistics and commercial support. This is also where our largest production site is located. At 35 km from Botosani in the town of Dorohoi, our Logistics site is located. Since 2016, we have also had a production site in Ukraine in the town of Berdichev, 400 km north of Botosani. We also have a showroom in Paris where we present our products and receive our customers. Today, the Formens group has a total of 1750 people.